h2
Compassionate Care for Senior Cats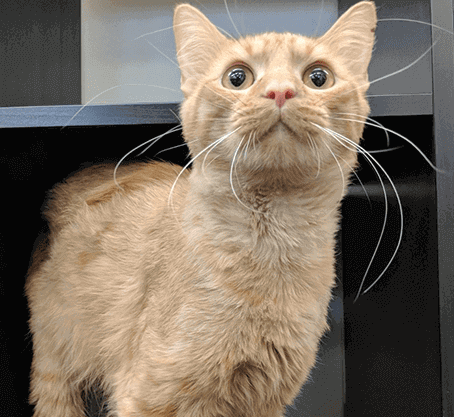 At Cat Veterinary Clinic, we understand that senior felines need extra care and attention to address age-related medical conditions and improve quality of life. We tailor our veterinary services to your cat's individual needs, and schedule routine wellness visits based on their overall health and wellbeing.
Cat Veterinary Clinic provides a variety of high-quality medical services for senior cats including blood pressure monitoring, cardiac screening, in-house bloodwork and urinalysis, dental care, nutrition/diet analysis, and behavior consultations.
Our team is very knowledgeable about the internal diseases that affect cats such as hyperthyroidism, high blood pressure, chronic renal disease, and inflammatory bowel disease. We also offer treatment for arthritis, allergies, diabetes, and vision or hearing problems.
Cats age faster than their owners and tend to become less playful and active as they grow older. They are also masters at hiding pain or illness due to their innate survival instincts. Watch them carefully and take note of any health or behavioral changes.
If you notice any of the following changes or symptoms of illness, please bring your cat to Cat Veterinary Clinic for a full checkup:
Changes in eating or drinking habits

Problems using the litter box

Poor grooming and unkempt appearance

Trouble jumping or reaching their favorite spots

Poor sleeping habits

Behavioral changes

Vomiting and diarrhea