h2
Cat Veterinary Clinic Surgical Services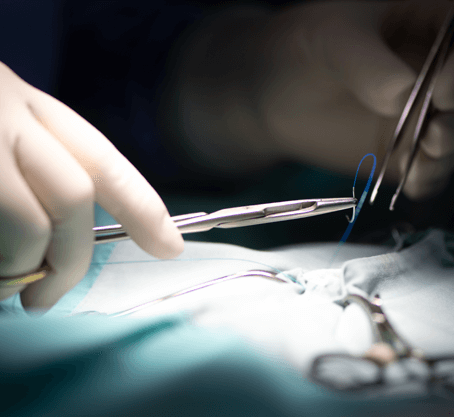 Cat Veterinary Clinic offers a wide variety of surgical services for cats in Houston, TX. Since our opening in 1973, we have been an exclusively feline-only practice.
Our experienced team performs routine and complex surgeries on a regular basis.
Spays and neuters

Wound and trauma care – lacerations and abscesses

Abdominal surgery – foreign object removal, bladder stones

Exploratory surgery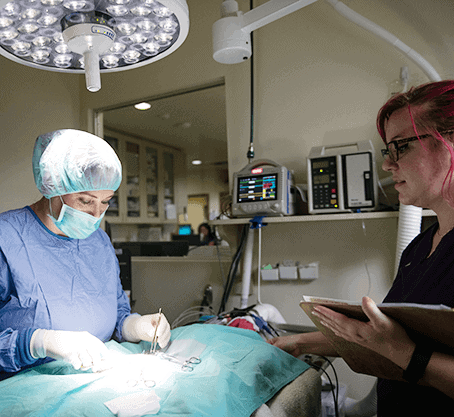 At Cat Veterinary Clinic, we understand that surgery can be a stressful experience for you and your pet. Rest assured that we offer the highest standard of care for all our patients, and our primary concern is always the safety and comfort of your cat before, during, and after surgery.
Pre-surgery bloodwork is performed to make sure your cat is healthy and ready for surgery. We use state-of-the-art diagnostics and medical equipment to carefully monitor blood pressure, oxygen levels, and other vital signs during the procedure. We administer continuous IV fluids and watch closely as your cat recovers after surgery. Once your cat is ready to leave, we provide you with detailed instructions regarding pain management and post-operative care at home.
We encourage your questions. Please let us know if you have any concerns about your cat's surgical procedure. Cat Veterinary Clinic is committed to providing high-quality surgical services for felines and our compassionate team is always ready to help.
Declawing
Cat Veterinary Clinic does not perform or endorse declawing. To learn more about why we oppose declawing surgery, please call us at (713) 523-5171. For more information on Cat Veterinary Clinic surgical services, please contact us today.